---
"The South Korean thriller made history at this year's Academy Awards."
---
Parasite won a leading four awards at the 92nd Academy Awards for Best Picture, Best Director, Best Original Screenplay and Best International Feature Film. It became the first South Korean film to receive Academy Award recognition, as well as the first non-English-language film to win Best Picture.
At the 77th Golden Globe Awards, it won the award for Best Foreign Language Film. It received four nominations at the 73rd British Academy Film Awards, winning Best Film Not in the English Language and Best Original Screenplay. It also became the first non-English language film to win the Screen Actors Guild Award for Outstanding Performance by a Cast in a Motion Picture.
Only 11 non-English language films have ever been nominated in the category. It's a victory for a community that still struggles to be seen — one that comes in a year that had been criticized for a lack of individual nominees of color. (Only one actor of color — Cynthia Erivo, star of "Harriet" — was nominated this year in the major acting categories.)
---
Parasite is a 2019 South Korean black comedy thriller film directed by Bong Joon-ho, who also co-wrote the screenplay with Han Jin-won. It stars Song Kang-ho, Lee Sun-kyun, Cho Yeo-jeong, Choi Woo-shik, and Park So-dam, and follows the members of a poor family who scheme to become employed by a wealthy family by infiltrating their household and posing as unrelated, highly qualified individuals.
The film premiered at the 2019 Cannes Film Festival on 21 May 2019, where it became the first Korean film to win the Palme d'Or and the first to win with a unanimous vote since 2013's Blue Is the Warmest Colour. It received universal critical acclaim, and has been hailed as one of the greatest South Korean films ever made and one of the best films of the 2010s
---
The film's seismic win came in wake of the #OscarsSoWhite protests in 2015 and 2016 that forced Hollywood to examine its systemic sidelining of minorities. Humiliated by the outrage that followed its failure to nominate any minority actors for Oscars at the time, the Academy of Motion Picture Arts and Sciences vowed to double minority membership by 2020. In 2015, about 8 percent of the academy's 8,500 voters were people of color. The percentage of minority members now stands at roughly 16 percent.
The cast included Bong's frequent collaborator Song Kang Ho as the impoverished patriarch, but the lack of nominations for any of the film's stars renewed criticism that the academy frequently overlooks Asian actors. Indeed, the best-picture win for "Parasite" was in keeping with tradition in one respect: recent best pictures set in Asia, like "Slumdog Millionaire," won without any acting nominations.
---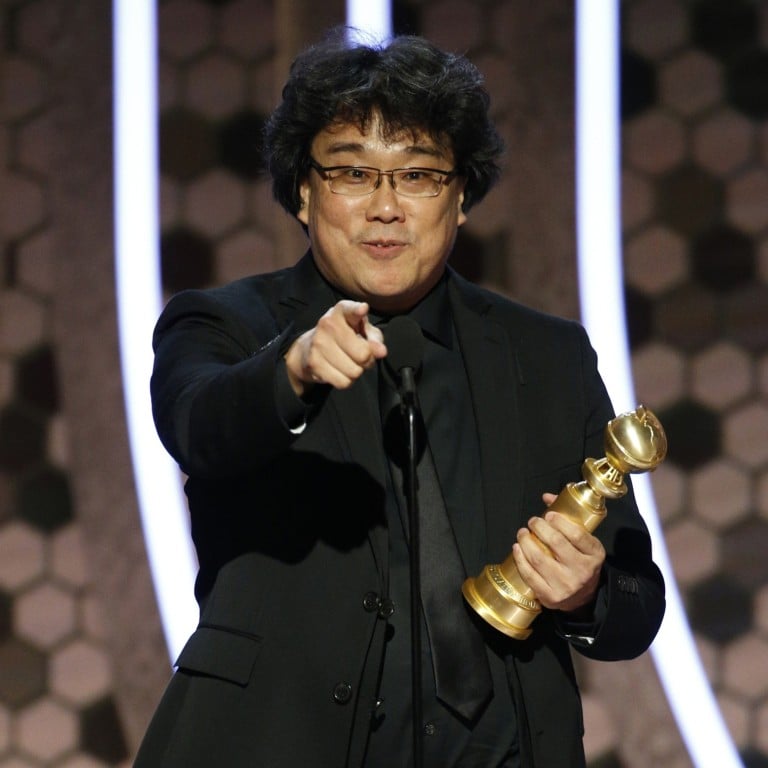 "We never expected all this," Bong said then. But now that "Parasite" has made Oscar history, it's clear that traditional expectations should be thrown out the window. In a post-"Parasite" world, the best-picture winner can come from anywhere.
Bong, whose credits include "Okja" and "Snowpiercer", proved to be one of the season's most popular presences: a Golden Globes party touting "Parasite" even drew well-wishers from competing films, like the "Once Upon a Time" star Leonardo DiCaprio and the "Marriage Story" writer-director Noah Baumbach.
---
---
Nancy Wang Yuen, a sociologist and author of "Reel Inequality: Hollywood Actors and Racism," previously told CNN that "Parasite" earning best picture could open up opportunities for Asian-American actors, who have a difficult time getting their work recognized on the awards circuit. (For example, "Crazy Rich Asians," which was a success at the box office and a milestone moment for Asian representation, but unsuccessful in its bid for Oscars recognition.)"I think the fact that Asian Americans are rooting for 'Parasite' is because we still aren't even seeing ourselves in main dramatic roles," she said. "The more Asians succeed on the international stage, I think Asian Americans do feel like that will then open up more opportunities for Asian-American actors in Hollywood."On social media, the win was hailed.
Sandra Oh, who presented on Sunday night, said, "Congratulations @ParasiteMovie So so proud to be Korean."
---
Reference

https://edition.cnn.com/2020/02/10/entertainment/parasite-oscars/index.html
https://www.theverge.com/2020/2/9/21130625/oscars-parasite-best-picture-win-bong-joon-ho-historic-academy-awards-2020
---
If you enjoyed Posting, Please Like and Share the Post and Subscribe My Blog!